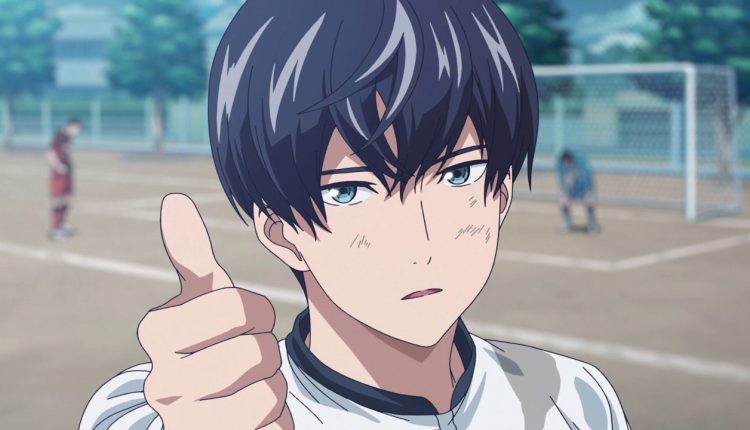 White – Bentham Lyrics Translation English Indonesia
Yo minna, kali ini mimin mau berbagi Lirik lagu White yang dibawakan oleh Bentham dan merupakan lagu opening anime "Keppeki Danshi! Aoyama-kun"
====================================================================
Yo everyone, this time i want to share lyrics of White sang by Bentham, this song is the opening song from anime Keppeki Danshi! Aoyama-kun.
====================================================================
Song Name: White
Artist: Bentham

Vocal: Bentham

Anime Soundtrack: Keppeki Danshi! Aoyama-kun Opening

=========================================
Romaji Lyrics:
yami no naka hashirinukemie naku naru made
ato sukoshi
tooi kimi mabushikute yume ni todoku made
mousukoshi
itai iitai ano omoi o karadajuu kamishimete
kore kara kimeru shiro ka kuro ka
naita kizuato wa kienai ienai You & I
osokunai
mada oikaketeru doro mamire demo
kimi ga ireba mae shika mienai
nanimo nakunattemo nigirikaesu te o
nan to shite demo hanashitakunai
moetsukitemo nao
nando demo kurikaeshite kimi ni todoku made
mou sukoshi
kitai shitai kono omoi o ashita e to tsunaide
kore kara someru kuro mo shiroku
kaketa ashiato wa kienai kesenai You & I
kienai kesenai You & I
dekinai koto nai You & I
osokunai
mada oikaketeru ase mamire demo
yume ni miteta keshiki ga matteru
nanimo nakunattemo nigirikaesu te o
nan to shite demo "hanasanai"
yogoreta kizuna ja mienai wadachi ga tsunaide bokura no kimochi furuwasu
moetsukitemo nao kienai ao no hikari
===============================================
Kanji Lyrics:
闇の中走り抜け 見えなくなるまで
あと少し
遠い君眩しくて 夢に届くまで
もう少し
痛い 言いたい あの想いを身体中噛み締めて
これから決める 白か黒か
泣いた傷跡は 消えない 癒えない You & I
遅くない
まだ追いかけてる 泥まみれでも
君がいれば前しか見えない
何も無くなっても 握り返す手を
何としてでも離したくない
燃え尽きてもなお
何度でもくり返して 君に届くまで
もう少し
期待したい この想いを明日へと繋いで
これから染める 黒も白く
駆けた足跡は 消えない 消せない You & I
消えない 消せない You & I
出来ないことない You & I
遅くない
まだ追いかけてる 汗まみれでも
夢に見てた景色が待ってる
何も無くなっても 握り返す手を
何としてでも"離さない"
汚れた絆じゃ見えない轍が 繋いで僕らの気持ち奮わす
燃え尽きてもなお 消えない青の光
===============================================
English translation Lyrics
Running on through the darkness,
It won't be long before I can't see anything.
Shining in the distance, you're so bright.
Just a little longer until I reach my dream.
I digest these painful, painful feelings throughout my body.
I'm about to make my decision: Black or white.
The scars from times I cried won't disappear,
They won't heal, I can't speak of them…
But it's not too late!
I'm still chasing it, even though I'm covered in mud.
As long as you're here, I can only look straight ahead.
Even if I lose everything, I'll do anything I have to
To keep from letting go of your hand in mine.
Even after I've completely burned out.
===============================================
Terjemahan Indonesia:
Berjalan melewati kegelapan,
Tidak lama lagi aku tidak bisa melihat apapun.
Bersinar di kejauhan, kamu sangat terang.
Sedikit lagi sampai aku mencapai mimpiku.
Aku mencerna perasaan menyakitkan dan menyakitkan ini di sekujur tubuhku.
Saya akan membuat keputusan: Hitam atau putih.
Bekas luka dari saat saya menangis tidak akan hilang,
Mereka tidak akan sembuh, saya tidak bisa berbicara tentang mereka …
Tapi belum terlambat!
Aku masih mengejarnya, meski aku tertutup lumpur.
Selama Anda berada di sini, saya hanya bisa melihat lurus ke depan.
Bahkan jika saya kehilangan segalanya, saya akan melakukan apapun yang saya harus lakukan
Untuk terus melepaskan tanganmu di tanganku.
Bahkan setelah saya benar-benar terbakar habis.
===============================================
Terjemahan Indonesia oleh: Google translate
English Translation by: Lyrical-Nonsense
Yosh minna, itulah dia lirik lagu White nya. Selamat menghafal ya! 😀
====================================================================
Well Guys, that's the lyrics, hope you like it, and don't forget to subscribe this blog to see new updates, see you 😀