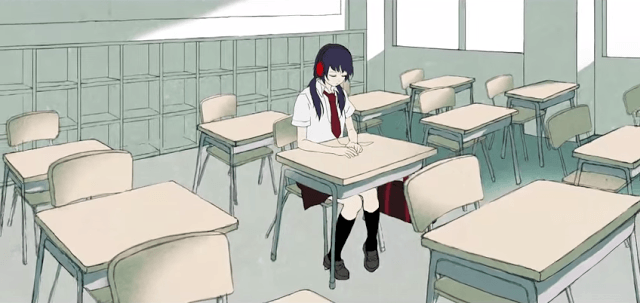 Download Balsam [Housenka – 鳳仙花] – Kaai Yuki Vocaloid Lyrics Terjemahan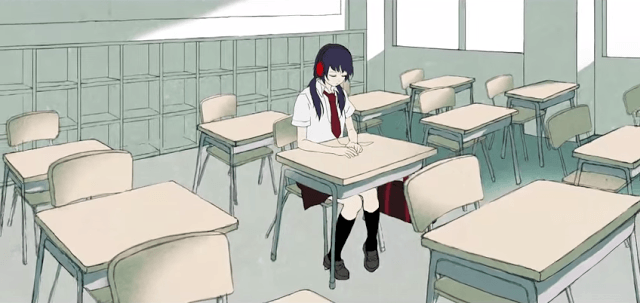 Yo minna san, kali ini mimin ingin berbagi lirik lagu dan terjemahan salah satu lagu dari Vocaloid yaitu Housenka, atau judul lainnya Balsam dan dalam kanji 鳳仙花. Lagu yang akan mimin bagikan ini dibawakan oleh vocal Kaai Yuki.
BACA JUGA: Download 23 Lagu Anime Santai Terbaik saat Sendiri
Lagunya sebenarnya cukup menyedihkan, tentang seorang cewek yang kesepian, namun karena suara Kaai Yuki membuatnya jadi terdengar nyaring dan nyaman ditelinga.
Yup langsung saja, Check it out!
Song Name: Balsam [Housenka – 鳳仙花]
Artist: Yuzuki Yukari
Vocal: Kaai Yuki
Romaji + Terjemahan Indonesia
Mi ni tsuketa heddo fon no tanshi wa mukidashi no mama
Tonikaku ima wa tada kekai o shadan shitakute
Tokidoki kazenooto mabuta o tojitekurayami
Darenimo jama sa renai watashi dake no eria
Aku masih memakai headphone yang tidak terpasang
Sekarang aku hanya ingin menghilangkan dunia
Terkadang suara angin menutup kelopak mataku dan menjadi gelap
Hal ini menjadi ruang pribadiku, tak ada yang dapat mengganggu
Tsuyo gatte iru wake nai janai ka to
Iikikasete iikikasete
Doko made aruku no?
Aku mencoba untuk berpura-pura menjadi percaya diri
Meyakinkan dan meyakinkan diri sendiri bahwa itu mudah
Seberapa jauh aku akan pergi?
Sabishi nante kotoba kuchi ga sakete mo iu mono ka
Datte, datte
Kawaisoda toka omowa retara hajida wa
Bahkan jika aku beristirahat, haruskah aku mengatakan bahwa aku kesepian?
Tapi, tapi
Ini sangat memalukan jika berkunjung dari kesedihan
Kirawa rete iru no deshou?
iE hitori ga sukinadake
Datte, datte
So demo enjinakereba watashi
Tokkuni kowarete shimatteru wa (ah ah)
Kau pasti harus dibenci?
Tidak, aku hanya ingin sendirian
Tapi, tapi
Bahkan jika itu saja, jika aku tidak berpura-pura. Aku akan cepat pecah (ah ah)
Watashi ni furenai ie' damarikonda hosenka
Kara o yaburanaito tane mo nokosenainonine
Aku menyentuh-ku-tidak bukan yang tenggelam dalam keheningan. Jangan sentuh aku
Namun jika kau tidak melanggar kelopak yang kau tidak bisa mendapatkan benih yang kau tahu
Min'na tanoshi – sode mo jibun dake wa kaya no soto
Saisho kara ano basho I raretara chigatteta ka na
Aku ditinggalkan, bahkan jika itu terlihat seperti semua orang bersenang-senang
Aku sudah bertanya-tanya, jika aku adalah bagian dari dalam kelompok, akan berbeda dari (sekarang) ini?
Dokoni mo hairezu urotaeru yori
Dodo to koritsu shite kaho ga kakkoi ii deshou?
Alih-alih menjadi bingung tanpa menempatkan dirinya dalam kelompok
Seorang gadis yang bisa berdiri sendiri dengan keyakinan. Dingin, 'kan?
Nakama ni irete nante kuchi ga sakete mo iu mono ka
Datte, datte
Watashi no puraido ga sore o yurusanaino
Bahkan jika aku beristirahat, haruskah aku meminta untuk menjadi teman mereka?
Tapi, tapi
Kebanggaanku tidak akan membiarkan itu terjadi
Urayamashida nante omowanai omoitakunai
Isso, isso
Tomodachi nanka iranaikara
Oreru kotonai kokoro kudasai (ah ah)
Aku tidak benar-benar berpikir aku cemburu. Atau aku tidak ingin berpikir
Tapi aku mungkin juga, mungkin juga
Karena aku tidak akan menjadi teman mereka
Tolong beri aku hati yang tidak pernah rusak
Toireni mo hitori de ikenai kuse ni
Nonoshiritsutsu nonoshiritsutsu
Yokome de otte ita
Namun kalian tidak bisa pergi ke kamar mandi sendiri
Sementara mengutuk mereka, sementara mengutuk mereka
Aku mengikuti mereka keluar dari sudut mataku
Sabishi nante kotoba kuchi ga sakete mo iu mono ka
Datte, datte
Kawaisoda toka omowa retara makeda wa
Bahkan jika aku beristirahat, haruskah aku mengatakan bahwa aku kesepian?
Tapi, tapi
Aku akan menjadi pecundang jika itu datang dari kesedihan
Kirawa rete iru no deshou? iE hitori ga sukinadake
Datte, datte
So demo enjinakereba watashi
Tokkuni kowarete shimatteru wa
Kau pasti harus dibenci? Tidak, karena aku ingin sendirian
Tapi, tapi
Bahkan jika itu saja, jika aku tidak berpura-pura. Aku akan cepat pecah……
Yosh,
itulah dia lirik lagu dan link downloadnya, selamat menghafal dan
mendengarkan lagunya ya. Untuk mendownload atau mencari lirik lagu
lainnya silahkan
[Klik Disini]
Oh iya, disini kalian juga bisa request lagu, anime, review, game, dll.. Untuk mulai request, silakan kunjungi
[Link Berikut]
download lagu Housenka (Balsam) – Kaai Yuki
Housenka (Balsam) – Kaai Yuki mp3
download lagu housenka
Housenka (Balsam) – Kaai Yuki
download Housenka (Balsam) – Kaai Yuki
download lagu housenka kaai yuki
download lagu kaai yuki
housenka kaai yuki mp3 download