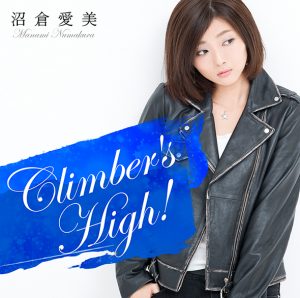 Yo Minna, Gimana kabarnya? Mudah-mudahan sehat selalu ya.. Nah, kali ini mimin mau berbagi link download album lagunya Manami Numakura, yaitu "Climber's High!". Lagu-lagu yang mengisi soundtrack Anime Fuuka ini menurut mimin berkesan keren dan pastinya enak banget dengan
suara Manami Numakura yang khas dan Wow banget, salah satu lagu favorit mimin yaitu Climber's High! dan Hoshi no Furu Machi.
yo guys, what's up? I Hope you're always fine wherever you are. This time i wanna share the download link of Manami Numakura's album, "CLIMBER'S HIGH!". I think this album songs which also the soundtrack of Anime Fuuka is so cool and really good, sang by Manami Numakura which has a typical cool and awesome voice.
BACA JUGA: [Download ost opening ending fuuka]
Album Name: Climber's High!

Track List:
01 Climber's High!
02 星の降る町
03 もっと一緒

Vocal: Manami Numakura
Yosh
minna, itulah dia album Climber's High dari Manami Numakura nya. Silahkan Berlangganan disini untuk mendapatkan update terbaru 😀
Yosh,
that's it, to find out more nice Japanese and anime songs, just subscribe
this blog and you will get noticed when we have new update.
download lagu climbers high
download lagu climber high
ost fuuka climbers high mp3